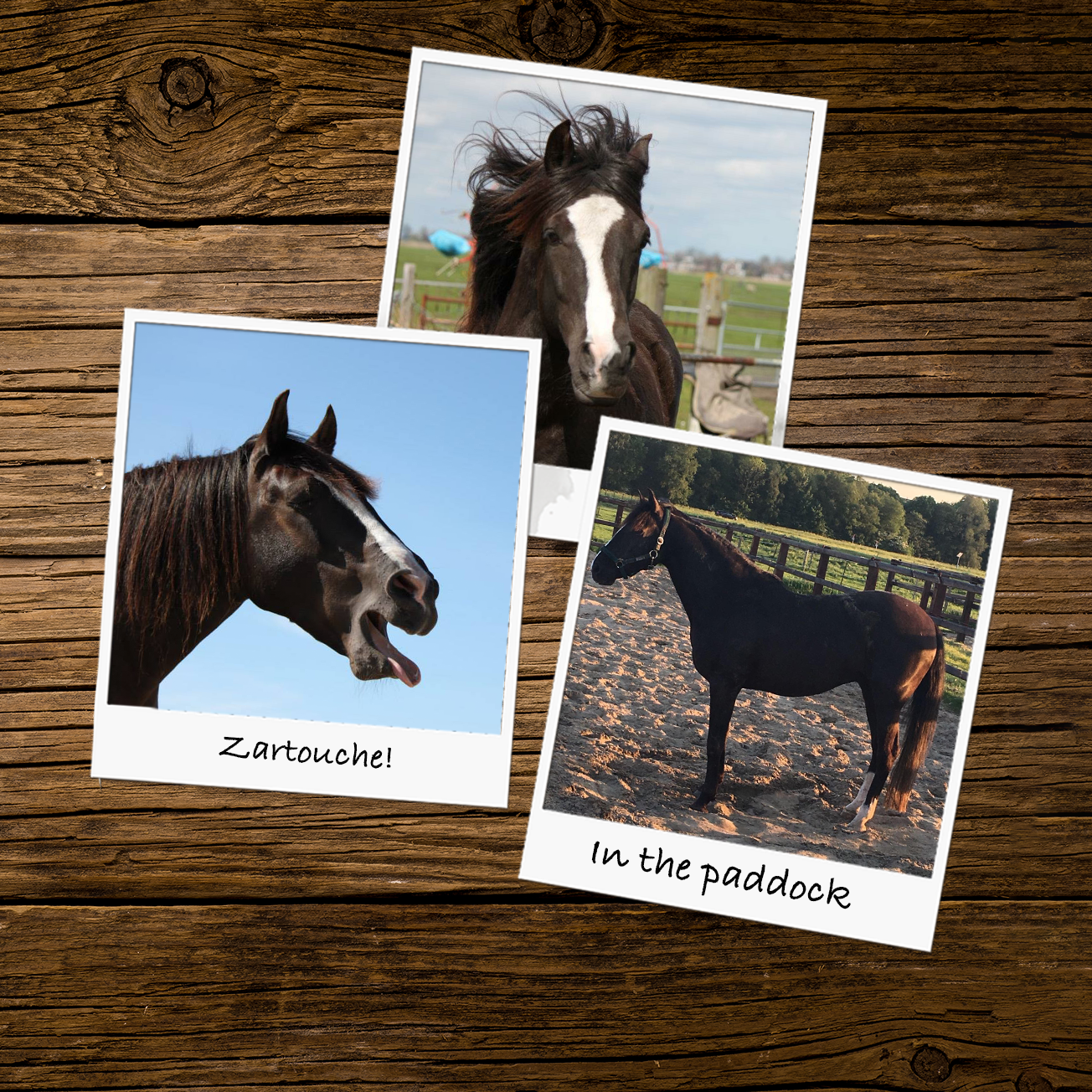 Owner's experience
---
"By moving to another livery stable, I got my horse back"
Patricia de Leeuw: "My Lusitano Zartouche has always been on the heavy side. That I could participate with him in the weight loss program from Pavo and the GD Animal Health was an incentive to make him lose weight.
When Zartouche started with the weight loss program, his BCS was 8. In other words, time for action. At the livery stable where I kept Zartouche, from spring onwards, the horses are put out on the pasture 24/7. There were no other options. But Zartouche had to lose weight. So basically, this was a no-go. The last period of the weight loss program coincided with the beginning of the grazing season and our holiday, which is why we brought Zartouche to a training stable for a month. After that training period, we decided to move Zartouche to another livery stable where the conditions suited him better. This stable offered more options, making it easier for us to maintain Zartouche on his new weight. Because 24/7 grazing would have undone the weight loss program".
"Zartouche had just had a lengthy period of rest due to injuries and when we started with the program, from a viewpoint of training, we were in the building-up stage. Thanks to that month of training, we found out that the intensity level of the exercise we asked him to do, did not cause any further problems. Now I am training Zartouche together with my sister. We enthusiastically try to exercise him 5 to 6 times a week. Due to his injuries, perhaps unconsciously, we had become too careful with him."
"He is much leaner and moves
much more agile."
"I am happy that I joined the weight loss program with my horse. For me, awareness has been the most important learning point. Now, I also know how to optimally manage my horse. For us, the program was the perfect incentive. We carefully followed the instructions. When riding, we notice a clear difference. He is simply leaner and as a result, is more agile. He still is the muscled Lusitano, truly a Baroque horse, but there is a huge difference between before and after the program.
Zartouche will always be a good doer who will easily gain weight on little feed. His diet consists of haylage, supplemented with Pavo Vital. He does very well on that. If we think he needs more, and we cannot figure out what ourselves, we know where we can ask for advice.
Actually, the weight loss program was not really hard to follow. It was a new mindset. Sometimes it really felt like a push in the right direction. But the choices we made have given us an entirely different horse".